Our goal at Southwest Nebraska Dental Center is to provide compassionate, quality dental care at an affordable price. Medical expenses are a concern for everyone, but don't postpone necessary treatment due to financial limitations. Please give us a call – we're happy to discuss your financial options and find a treatment plan that fits your budget.
Online Payments and Other Financing Options
Pay with Credit Card
CareCredit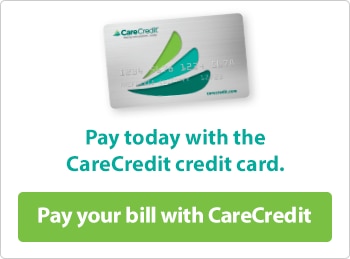 Alphaeon Credit
We are thrilled to announce we now offer ALPHAEON CREDIT! With ALPHAEON CREDIT, you'll find a wide array of monthly payment options to help you reach your goals. Plus, with Special Financing for up to 12 Months, you may find using the ALPHAEON CREDIT card is a better way to pay. Click to apply!
Insurance
We are preferred providers for the following insurance companies:
Blue Cross Blue Shield
Ameritas
Delta Dental
Aetna
Cigna
Alwayscare- Colonial life /Unum
Insurance can be complicated. We are pleased to file an insurance claim as a courtesy to our patients. Don't hesitate to ask if you have any questions about your coverage.
No insurance? No problem, check out our in house membership plan here.
Finance Options
If you don't have insurance, or your procedure isn't covered, don't worry! We are pleased to accept several healthcare financing programs. These programs are like a health care "credit card" that allows you to spread your payments out over the course of several months. No-interest options may be available to for those who qualify.
We are pleased to accept:
Care Credit
Alphaeon Credit
We also accept cash and credit cards.
Do you have questions regarding your payment options? Give us a call! We're here to help.
Dental Warranty
DENTISTRY WITH A WARRANTY YOU CAN SMILE ABOUT
Life happens. Protect your new smile with the highest level of assurance available in dentistry, provided by Southwest Nebraska Dental Center.
As a Dental Warranty Certified Practice, our highly skilled dentists perform modern, reliable dentistry you can trust. However, sometimes there is no accounting for things that call for repair or replacement of your dental work and appliances over time.
Dr. Haag and our entire team understand that your dental health is an important investment. That's why we offer our patients a warranty that goes above and beyond the ordinary, covering a wide range of procedures and safeguarding one of your best assets: your smile.
OUR WARRANTY BENEFITS
PEACE-OF-MIND for an extended period of time on your restorative, cosmetic and other qualifying procedures.
LIFE-PROOF your smile by keeping your covered restorations in good condition and working order.
NO COST repair or replacement of covered procedures up to the original treatment value.
NATIONWIDE opportunities to redeem your coverage with any dentist if you move or are traveling.
CONSTANT ASSURANCE that even with dental insurance wait periods or frequency limitations, your smile can be protected.
PROCEDURES ELIGIBLE FOR WARRANTY
Our warranty offers full fee repair or replacement on a generous range of eligible dental procedures, for the protection and convenience of our patients. Whether you've invested in a straighter smile, or one rebuilt from the ground up, our warranty has you covered.
Fillings
Crowns
Dentures
Bridges & Partials
Night Guards
Veneers
Dental Implant Crowns
Root Canals
Inlays & Onlays

PATIENT RESPONSIBILITY AND ENROLLMENT DETAILS
In order to qualify for your warranty benefits, you must stay current on your regular hygiene visits as prescribed by your dentist. This helps our patients make healthy choices, and protects the longevity of your existing dental work.
Southwest Nebraska Dental Center is excited to offer our patients peace-of-mind and smile protection, powered by Dental Warranty.
To learn more about protecting your smile and for warranty coverage details, contact our office today!
*This is not insurance.
Frequently Asked Questions
The importance of maintaining healthy primary teeth, also known as "baby teeth," is sometimes overlooked, even by the most well-informed parents. Primary teeth aid in the child's ability to chew and speak properly. Even though these teeth are temporary and will eventually fall out, the primary teeth are the placeholders for permanent teeth. Their development can impact a child's smile for the rest of his or her life. In addition, an untreated cavity that forms in a baby tooth can, if given enough time, cause decay in the underlying adult tooth.
The American Pediatric Dental Association recommends that children should be seen by age one, which is generally when their first teeth begin to erupt. During this first visit, Dr. Haag will check the teeth for signs of tooth decay or other problems. Issues such as thumb-sucking can be addressed. They can also demonstrate the best methods for caring for primary teeth and recommend appropriate products. Instilling good habits early on prevents problems in adulthood.
Most importantly, a first visit helps familiarize children with the dentists, their staff, and the workings of the office, helping to make them feel safe and comfortable during future appointments.